I am a huge lover of all things fall: corn mazes, changing leaves, apple cider, sweaters, squash soup, plaid, vampy lips, sweatpants, scarves — to put it in the lingo the kids use these days, I'm "basic." The girl sipping the venti Starbucks pumpkin spice latte in Barnes and Noble while wearing leggings and furry boots who almost ran you over to get to the horror section first? That was me, and I'm not even sorry.  But I will try to make it up to you with a new series I am so excited to bring you: books that are on my to-be-read (tbr) list. I've handpicked some novels I'm really interested in and plan on reading this fall (October and November)! I've included what I think are accurate representations of their genres, based on some research and also common sense, and also a limited description of what I know about each one.
Just to give a little more information, I read, on average, a little over a book a week, and have read 43 books this year so far (it's October 2). I typically am reading three to four books at a time, so if I get tired of one I just switch to another. I could probably complete books faster if I just stuck to one at a time, but I don't. So it goes.
Dystopia: The Handmaid's Tale by Margaret Atwood
If you are looking for a terrifying account of what the future could bring, this is the selection for you. I am currently halfway through this novel, and I just can't stop myself from reading it (and rereading exceptionally well-written chapters). In an America that has been rebuilt after a civil war, women are no longer seen as equal to men. That's all I will tell you, besides that it is truly worrying.
Fantasy/Horror: Insomnia by Stephen King
On my quest to read each of Stephen King's novels, I find that this is one I have left. It occurs in Derry, a town he has used as a setting in other books, and the topic is relatable to me: there are nights I only get two or three hours of sleep due to insomnia. I have learned that in this novel are fights over abortion and women being abused by their husbands. The last hint I have is that someone is being driven crazy, I believe. It doesn't sound like it will be one of my favorites, but it does sound like an interesting book.
Horror: The Troop by Nick Cutter
This guy was recommended to me by Stephen King. Ok, so that sounds a lot cooler than I really am. I saw on the cover of the novel that King said this book made him afraid, and I jumped at the chance to read it, too. I don't know much about it — in fact, I know literally nothing else, other than it's about some scouts, I think. But if it's good enough to scare my favorite horror writer, it's good enough for me!
YA: The Graveyard Book by Neil Gaiman
I'm about 15 pages into this short novel, and I think it's clever, original, and just a little bit creepy as well. At this point, I would not hesitate to recommend it to my middle and high schoolers who are interested in a good scary story at this time of year. It starts with a family being killed (but it doesn't go into detail or anything like that) except for the toddler, who manages to escape into a graveyard by his home. The ghosts of the cemetary take him under their wing and protect him from the murderer. That's as far as I have gotten.
Satire/Thriller: Fight Club by Chuck Palahniuk
I watched parts of this movie when I was in college (or maybe high school? could I be that old?), so I know that the first rule of fight club is that there is no fight club, or whatever. I also know the twist ending of the movie. I'm hoping that, despite spoiling it for myself, my memory is bad enough that I will still be able to enjoy reading the novel. If not, I'm sure I've read things that are worse and longer — this book clocks in at a light 218 pages.
Horror/Psychological Thriller: Rage by Stephen King
As a teacher, nothing is more horrifying than an attack on a school. It is, unfortunately, a reality our country faces far too frequently. Potentially, such a tragedy could occur literally anywhere and have devastating results on the community impacted. I would never wish such evil on anyone. Stephen King himself is so disturbed that some school shootings were later linked to his novel that he does not want it to be published any longer. How appropriate for a reading list for scary book/Halloween season.
Psychological Thriller: The Butterfly Garden by Dot Hutchison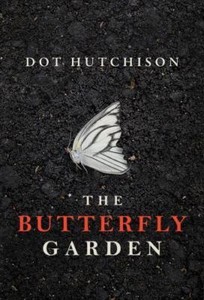 I purposely have avoided learning too much about what happens in this novel because I want to have suspense and fear come organically. I understand the basic premise: a sadist kidnaps and tortures people. However, whenever I am reading or watching reviews and this novel comes up, I skip it. I am so excited for this book, and truly think it will be one that keeps me up at night. I've heard nothing but positive feedback about it, so fingers are crossed it's a good, fast, scary, tormenting, can't-get-it-out-of-your-head read!
True Crime: In Cold Blood by Truman Capote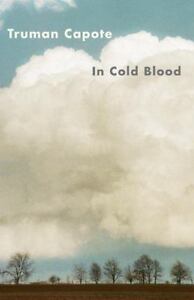 This nonfiction selection has been on my "read it soon" list for literally years — probably close to a decade. I've decided this is the year I can finally read it and move on with my life. Writing about an actual murder from multiple perspectives was unique for the time Capote was writing. As true crime is one of my favorite genres, I'm incredibly excited to read the one that started it all (according to Wikipedia).
I would love to know what you are planning to read this season! Peace and love.